Recently, good news came from the document "Notice on the Announcement of the Provincial Service Industry Innovation Center in 2022" issued by the Shandong Provincial Development and Reform Commission! In order to thoroughly implement the innovation-driven strategy and promote the high-quality development of the province's service industry, China Coal Group stood out and was successfully selected after multiple examinations such as enterprise application, Jining city selection, and third-party review, and was approved as the "2022 Provincial Service Industry Innovation Center" title.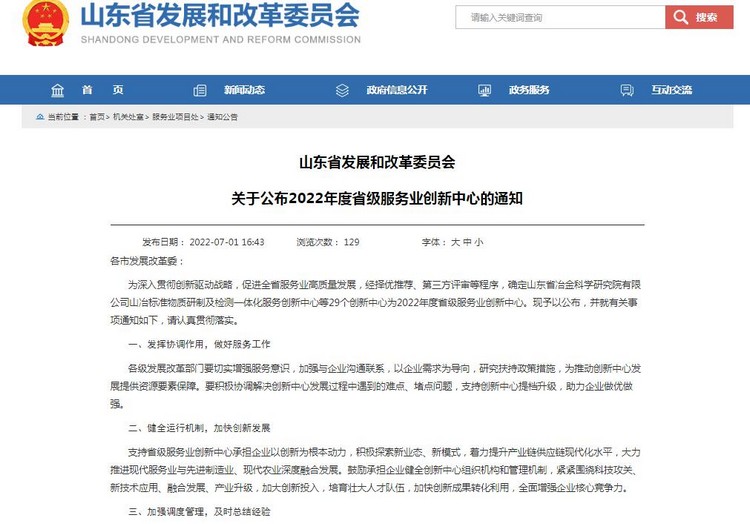 China Coal Group has been rooted in the industry for 28 years, and has never stopped researching customer needs and insisting on brand quality, winning the unanimous reputation of the public. As a large cross-regional and cross-industry diversified large-scale group company supported by the state, province and city, China Coal Group has been successively rated as a manufacturing innovation and entrepreneurship platform enterprise by the Ministry of Industry and Information Technology, an outstanding enterprise in China's machinery industry, and a national new consumption pilot project enterprise; business Ministry of Science and Technology E-commerce Demonstration Enterprise, Excellent Enterprise in China's Internet E-commerce Industry; Science and Technology Innovation Excellent Enterprise of the Ministry of Science and Technology, Science and Technology Anti-epidemic Advanced Achievement Enterprise. It is a national, provincial and municipal enterprise that abides by contracts and honors credit; China's top 10 operating equipment manufacturing enterprises, Shandong Province Industrial Outstanding Contribution Award Enterprise, Shandong Province "One Enterprise One Technology" Innovation Enterprise, Shandong Province Gazelle Enterprise, Jining City 231 Cluster Enterprise, Jining Climbing Engineering Enterprise. It has made outstanding achievements in many fields such as intelligent equipment manufacturing, technological innovation, digital business, information technology, software research and development, big data, film and television media, education and training, and has been highly appraised and unanimously recognized by many national, provincial and municipal leaders.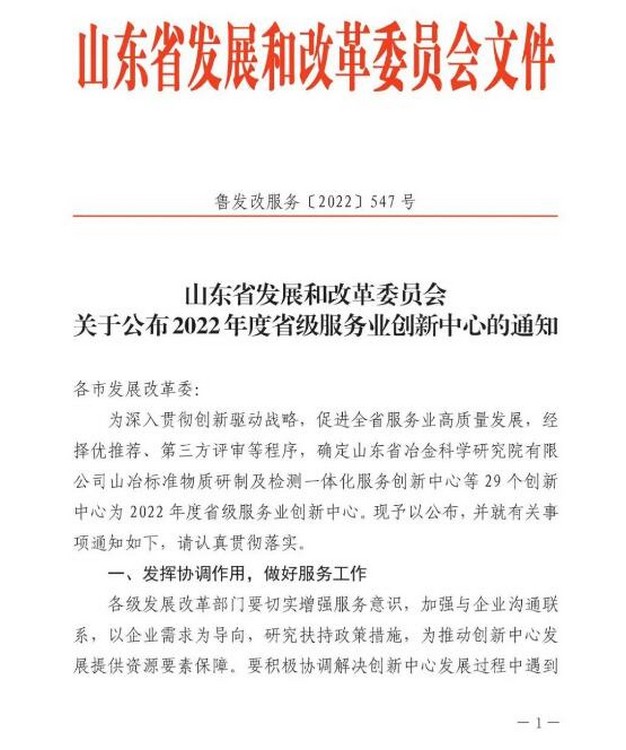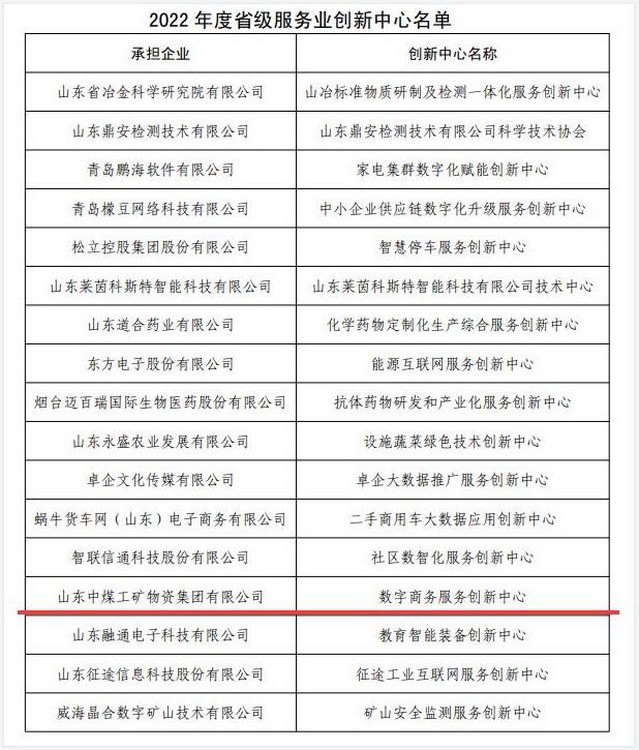 Winning the title of "2022 Provincial Service Industry Innovation Center" this time is another major breakthrough in China Coal Group's service improvement, brand building, and economies of scale. Social recognition and establishing a benchmark for innovation and development are of great significance. In the future, our group will take this opportunity to continue to increase investment in scientific and technological research and development, improve research and development facilities, strengthen industry-university-research cooperation with universities and research institutes, speed up innovation capabilities and the success rate of achievement transformation, and serve the promotion of the province and even the whole country. Industry innovation and development to play a positive demonstration and leading role!