Rock mucking loading machine is generally used for loading and transporting rocks on uneven roads when in use, so if it is not professionally trained during use, it is very likely to cause operation and use, then What is the correct method of operation in mucking loading machine normal use?
First, when mucking loading machine loading the rock, the driver is required to hold the handrails with both hands, and then use the thumbs of both hands to control the movement of the mucking loading machine according to the loading requirements used. The bucket is generally operated manually by the driver when unloading and loading.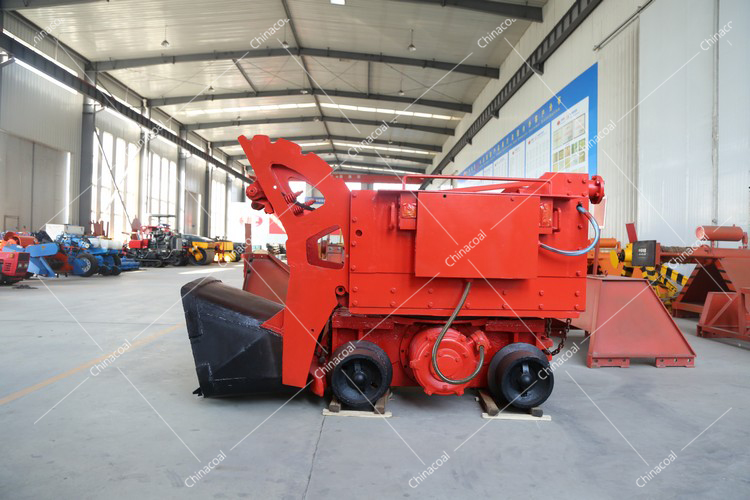 At the beginning, you need to slowly place the bucket in a relatively low position and then move forward. At this time, the rock mucking loading machine is loading the rocks. The shovel can be moved at a distance of almost 1 meter from the rock pile. The bucket is slowly lowered, and then press the travel button to start the equipment forward to ensure that the bucket can be inserted into the schist pile.
Generally, in order to ensure that it can be loaded more fully when rock mucking loading machine loading, it is necessary to press the promotion button, so that when loading, it will slowly appear some jitters, so that the loading will be more full during use.
After it is full, you can raise the bucket and pour all the rocks into the mine cart. Then, after adding it down, you can press the push button to return to the distance of 1 meter from the fire pile for secondary tunnel mucking machine work.
The above is the method of operating the tunnel mucking machine when loading rocks. We must first undergo professional technical training and then perform the operation in the acute operation. Only in this way can we ensure that we have a comparison when we use mucking loading machine.