Electric rock mucking loader is a kind of rock loading machine, is a common mechanical equipment on the site, that electric mucking machine what maintenance methods?
1,Tunnel mucking machine maintenance work needs to be strictly enforced when the electric rock loader factory developed the maintenance quality specifications. Inspection, disassembly and repair must be in accordance with the maintenance operation specifications to stop.
2、When turning over the rock mucking loader reducer and drum that need to be repaired, close dustproof and cover measures should be taken to prevent falling into coal, gangue, debris, drenching water, etc. When disassembling and assembling parts, pay attention to keep the small parts, and strictly prohibit their loss and fall into the interior of the electric rock loader.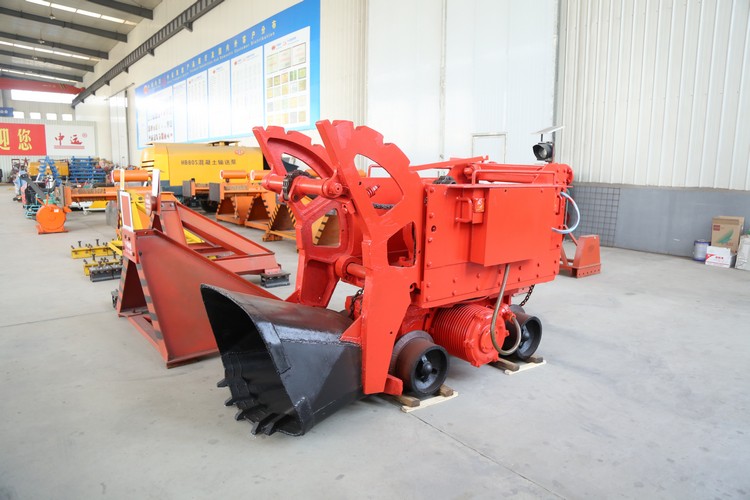 3, Rock mucking loader maintenance work must pay attention to maintain the explosion-proof surface of the equipment from damage, the need for repair or replacement of gears, bearings, etc., must use the same type of specification components.
4、The maintenance of the electrical mucking machine system must conform to the rules of the "Coal Mine Safety Regulations" and other rules concerning the maintenance of electrical equipment.
5, the use of vacuum contactor, should be a monthly check capacitive maintenance can fail and three-phase synchronization problems, so as not to burn the motor. The rock mucking loader machine should be coated with petroleum jelly before going down the well and overhauling each explosion-proof surface and all explosion-proof button boxes.
The above is the main content of what maintenance method of electric tunnel mucking machine. With this understanding of its maintenance methods, you must sink your heart and take your time when the mucking machine breaks down.