On March 29, there are a busy scene in the intelligent equipment manufacturing workshop of China Coal Group. A batch of hydraulic props and metal roof beams are being load nervously, and then three trucks full of products would be sent to the three major mines in Shanxi. Over the years, relying on high-quality product quality and perfect after-sales service, our group has sold more than 10000 kinds of industrial and mining equipment to 34 provinces, autonomous regions and 165 countries and regions around the world, and has established a good reputation and reputation in the industry. Mining single hydraulic prop is a hot selling equipment of our group. After innovative improvement, the product overcomes the defects and problems of DZ (piston) single hydraulic prop. It has many advantages, such as large working resistance, light weight, long service life, large working stroke, low cost, convenient operation, wide range of use and good stability. Since it was put into the market, it has been unanimously recognized by customers at home and abroad, and the market sales volume is very good. At present, 62 types of hydraulic prop products independently developed and produced by our group have obtained the national safety mark certificate of mining products. The lroof beam products produced by our group are reliable in quality, firm and durable, and have been highly praised by the industry since they were put into the market. At present, DFB (1400-4400 standard specifications) / 300, DJB600 / 470, djb800 / 420 and DJB (1000, 1200) / 300 metal top beams independently developed and produced by China Coal Group manufacturing corporation, including 4 articulated specifications and models and 16 non articulated specifications and models, have all passed the certification of national safety mark center for mining products and obtained the national safety mark certificate for mining products.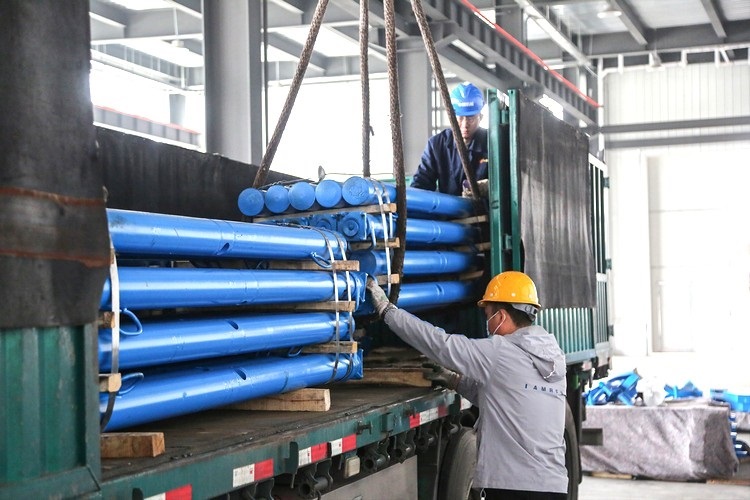 As a national contract-observing and trustworthy enterprise, a national designated production unit of coal mining special equipment and accessories, a top 10 enterprise of China's operation equipment, an excellent enterprise of China's machinery industry, a demonstration enterprise of manufacturing industry double creation platform of the Ministry of Industry and Information Technology, a gazelle enterprise of Shandong Province, an enterprise with outstanding contribution to industry of Shandong Province, an innovative demonstration enterprise of Shandong Province for integration of two chemical systems, an enterprise technology centre of Shandong Province, and an innovative enterprise of Shandong Province for "One Enterprise, One Technology". "China Coal Group actively responds to the requirements of national safety production, strictly controls product quality, strives to improve product quality and safety level, and actively carries out the safety certification of mining products. The Group now has more than 200 national safety certifications for mining products and more than 140 patents for various products, and has strong comprehensive strength in mining product safety and manufacturing.

In the next step, our group will continue to carry forward the spirit of scientific and technological innovation, speed up the research and development of new products, new processes and new technologies, enhance the development of high-end intelligent equipment, and give back to new and old customers at home and abroad with better quality products and services!