In order to further strengthen the safety production responsibility system, enhance the safety production awareness of all employees, implement safety production measures, and resolutely prevent the occurrence of safety production accidents, on the afternoon of March 28, China Coal Group held the 2022 Spring Safety Production Training Conference. All cadres and workers from China Coal Group Machinery Manufacturing Plant, Electrical Manufacturing Plant, Precision Manufacturing Plant, and Zhongyun Intelligent Machinery Plant participated in the training in batches, and Shao Hua, deputy general manager of the group, attended and delivered a speech.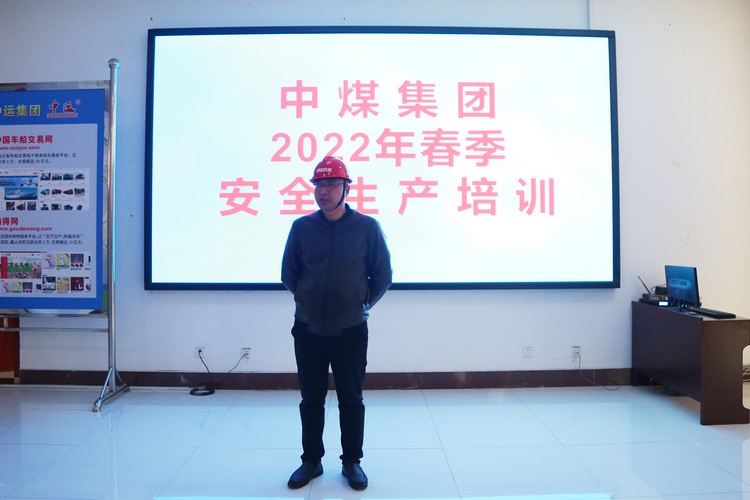 At the training meeting, by analyzing the current safety production situation and policies, watching the safety production warning education film, the typical cases of safety production accidents that have occurred in various places in recent years are deeply analyzed, so that everyone deeply realized the extreme importance of safety production work. Through this training, the important thoughts of General Secretary Xi Jinping on production safety, the main responsibility of enterprise production safety, typical production safety accident cases, a comprehensive grasp of the laws and regulations for accountability of production safety accidents, and how to implement the main responsibility of production safety are organically combined. At the same time, the awareness of safety production responsibility has been enhanced, the main responsibility of safety production has been further implemented, and various safety production accidents have been effectively prevented, which is of great significance to helping safety production managers to do a better job in safety production.

Mr. Shao said that China Coal Group insists on putting safety production in the first place, and conducts safety production training activities on time every quarter, which truly prevents problems before they occur. This special training on safety production firmly establishes employees' awareness of the red line of safety in production. , bottom-line thinking, re-emphasize, re-arrange, and implement the safety production work in the spring, fully implement the safety production responsibility system, and escort the safe, healthy and orderly development of the group! In the next step, China Coal Group will continue to do a good job in the training of enterprise safety production, continuously improve the level of safety production management, and provide guarantee for the production safety and orderly operation of the enterprise.